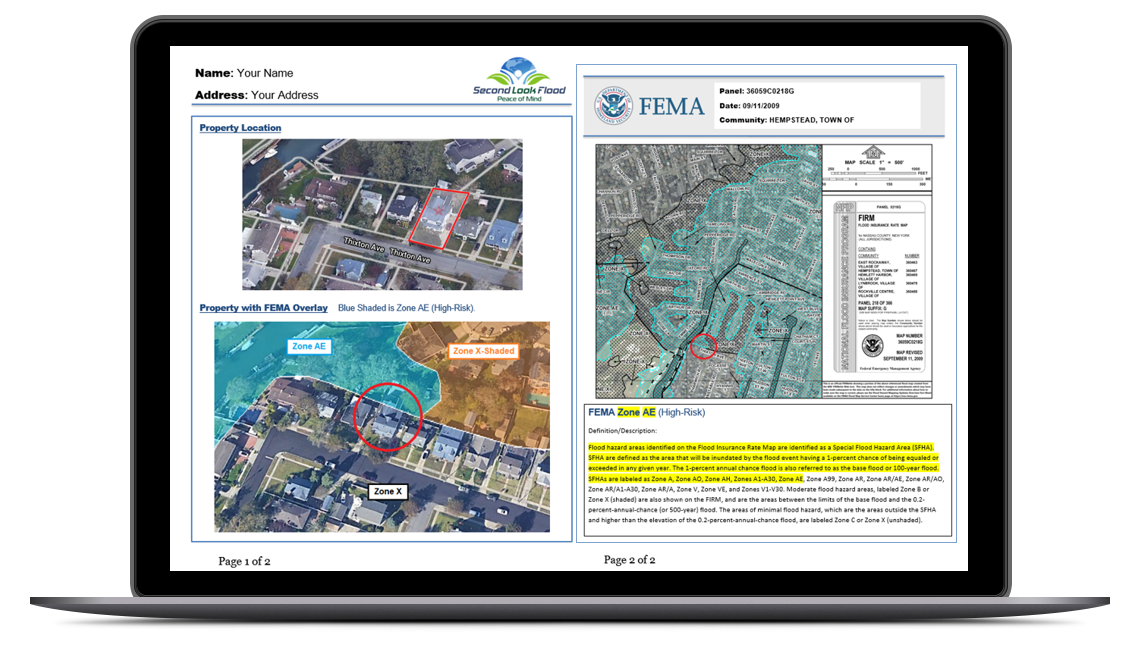 "Just an update- The lending institution, processing our refinance, has lifted all requirements for flood insurance on our property. Again, thank you for your help and support. Your feedback, suggestions and pictures of our property brought the clarity and facts we needed to change their decision. Thanks!"
Dispute Your FEMA Flood Zone.
Are you concerned about the flood risk of your property? Do you want to ensure the safety and protection of your investment? Look no further, because we have the perfect solution for you – the FEMA Flood Zone Report!
Introducing our comprehensive and up-to-date FEMA Flood Zone Report, designed to provide you with invaluable insights into the flood risk status of your property. Whether you are a homeowner, real estate agent, or investor, this report is an essential tool for making informed decisions and mitigating potential losses.
Why choose our FEMA Flood Zone Report? Here are the top reasons:
1. Accurate and Reliable Data: Our report is sourced directly from the Federal Emergency Management Agency (FEMA), guaranteeing the most accurate and up-to-date flood zone information available. With this report in your hands, you can be confident about the reliability of the data.
2. Professional Analysis: Our team of experts carefully analyzes the FEMA flood zone data to provide you with detailed information about the potential flood risk level on your property. We provide clear and concise explanations, ensuring that you understand the implications and can take the necessary actions accordingly.
3. Easy-to-Understand Format: We understand that flood zone information can be complex and confusing. That's why we have streamlined our report to be user-friendly. Our report presents the FEMA flood zone information in a simple and easy-to-understand format with visual aids such as maps and color-coded zones. This ensures that you can quickly grasp the flood risk level of your property without any hassle.